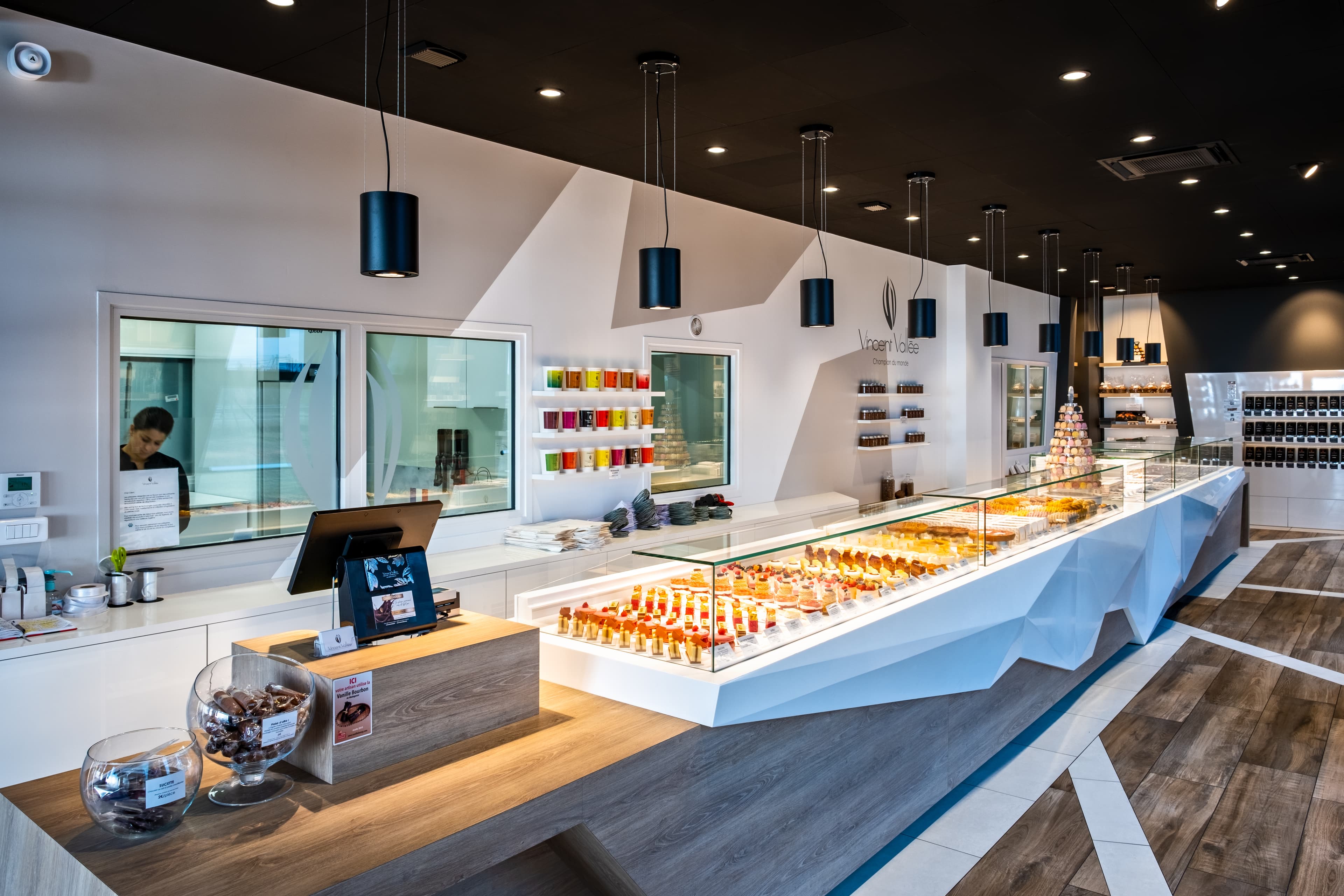 A family story...
It is in this spirit, that the design of the premises, under the direction of the architecture agency Vallée, was designed. The facade, in the blink of an eye, is reminiscent of a gigantic chocolate bar that seduces the Parc d'Actilonne in Olonne Sur Mer, next to Les Sables d'Olonne.
In a refined setting, surrounded by the latest technical skills of the profession, Vincent VALLEE works with respect for quality, tradition, naturalness and purity of products.
All raw materials are chosen by Vincent VALLEE, worked with passion for the development of all the range sold in shop, for the greatest satisfaction of the gourmands.
Visit the workshop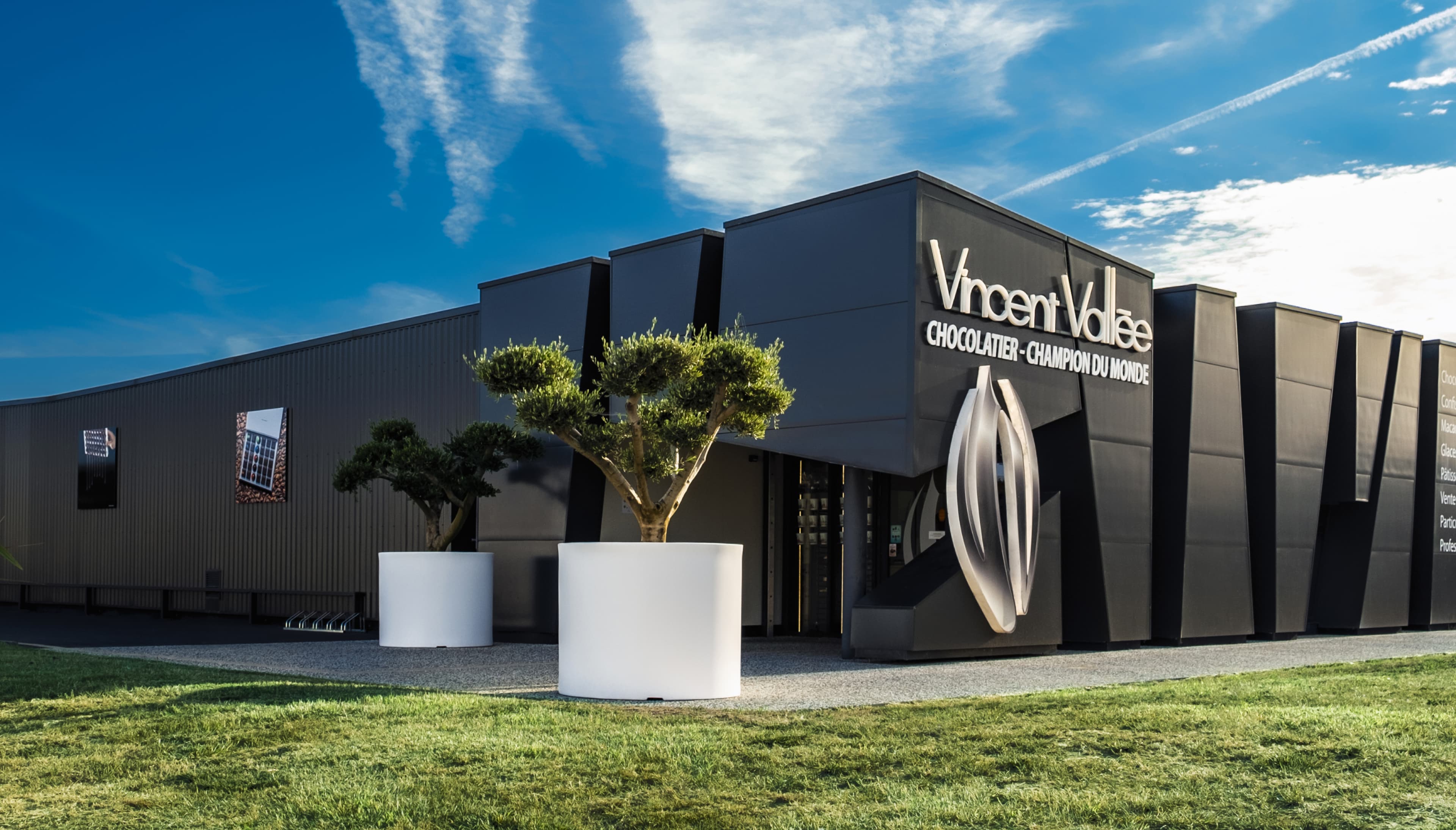 Subscribe to our newsletter
Receive a gourmet email with new products or important announcements