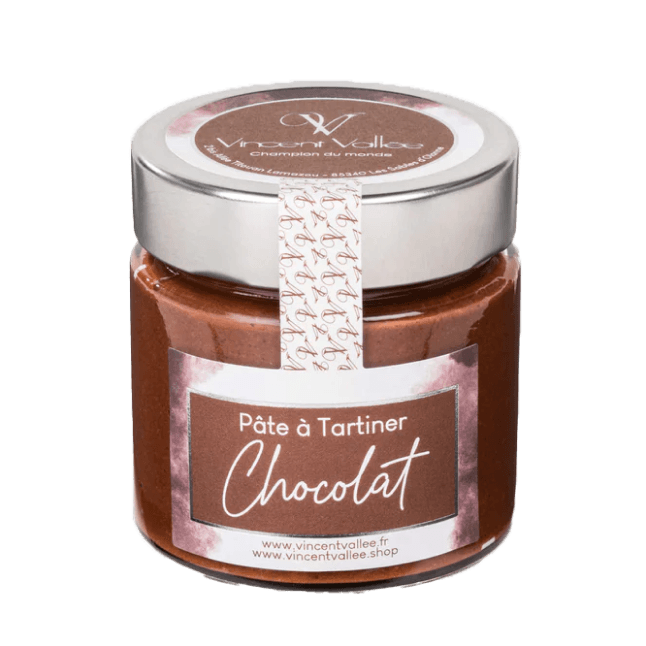 Pâte à tartiner chocolat
Explore our delicious artisanal chocolate spread, a unique creation that will awaken your taste buds. Our spread is carefully crafted, using only the finest ingredients to ensure an exceptional taste experience.
Buy
Pâte à tartiner chocolat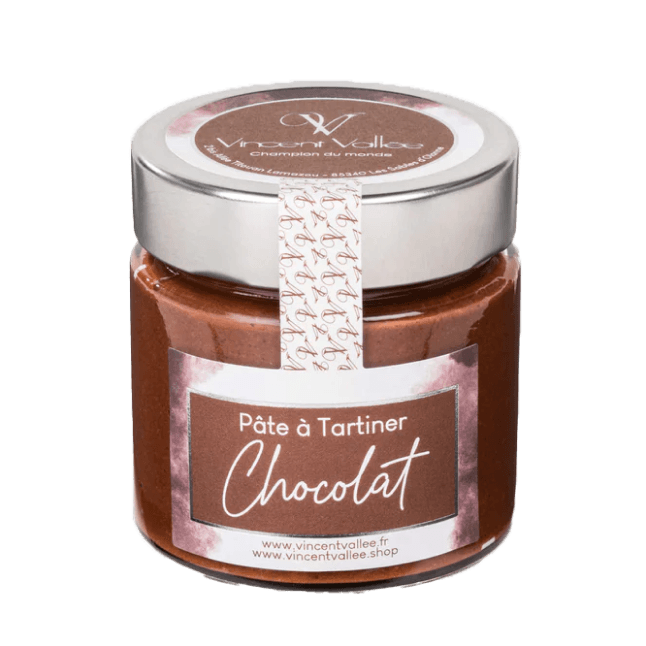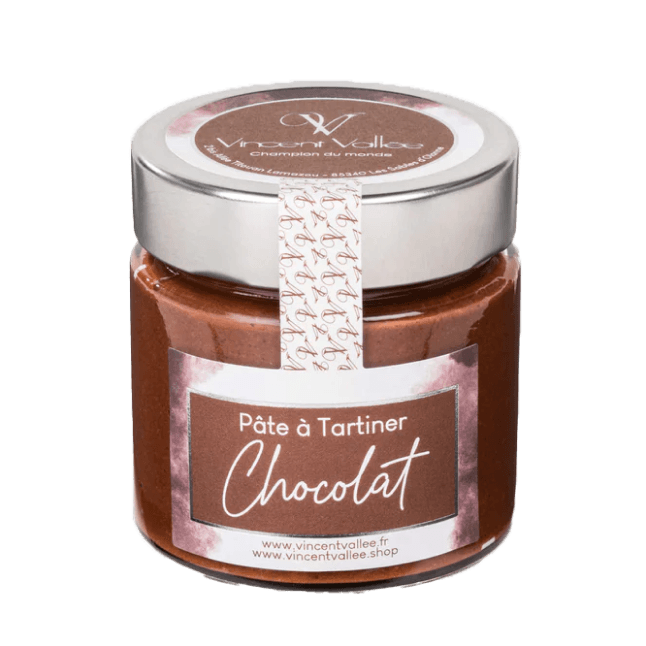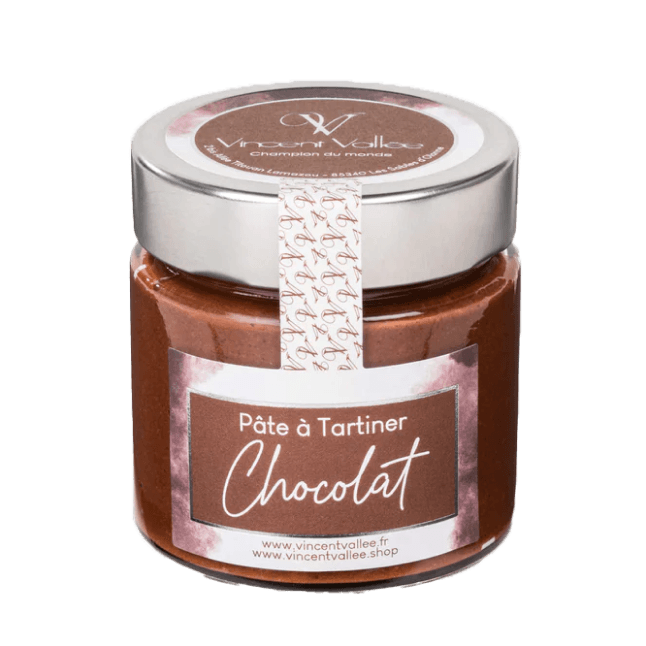 Chocolate
Our hazelnut chocolate spread is crafted using premium chocolate, combining the richness of cocoa powder, the sweetness of hazelnut paste, sugar, milk powder, and the exquisite flavor of Madagascar vanilla pods.
Crispy Pancake Pieces
To add a touch of crunch to our spread, we incorporate crispy pancake pieces made from flour, sugar, butter, milk powder, salt, and baking powder, non-GMO soy lecithin.
Explore Our Range of Spreads
A symphony of five delicious flavors: Peanut, Raspberry, Chocolate, Hazelnut, Salted Butter Caramel.
Contents
Each jar of chocolate spread contains 225g of pure chocolatey delight, ready to be savored.
Allergens to Note
Our chocolate spread contains allergens, including milk (produced in an artisanal workshop that uses milk). Furthermore, possible traces of gluten and nuts may be present.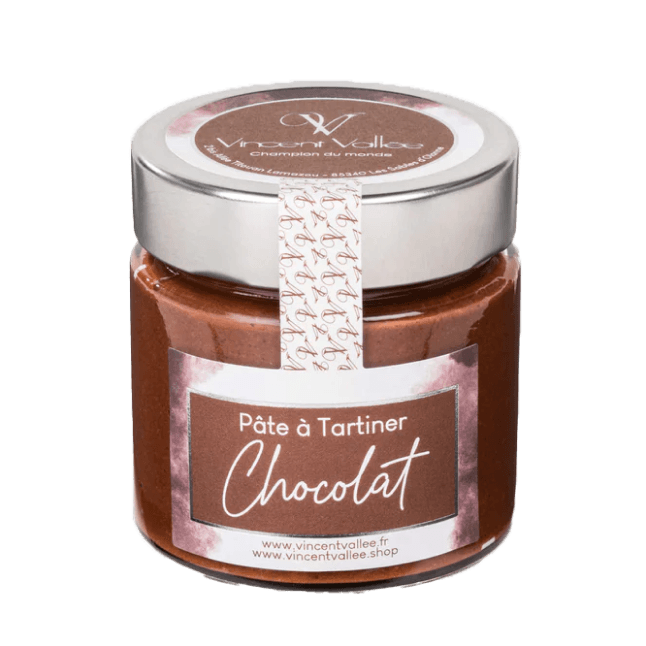 Storage Tips
To preserve its freshness and creaminess, store our chocolate spread in a cool, dry place at around 20°C.
Where to Buy Vincent Vallée's Artisanal Chocolate Spread?
Available in-store and for Click'n Collect. You can savor it by visiting our shops in Olonne sur Mer and Les Sables d'Olonne.
Subscribe to our newsletter
Receive a gourmet email with new products or important announcements