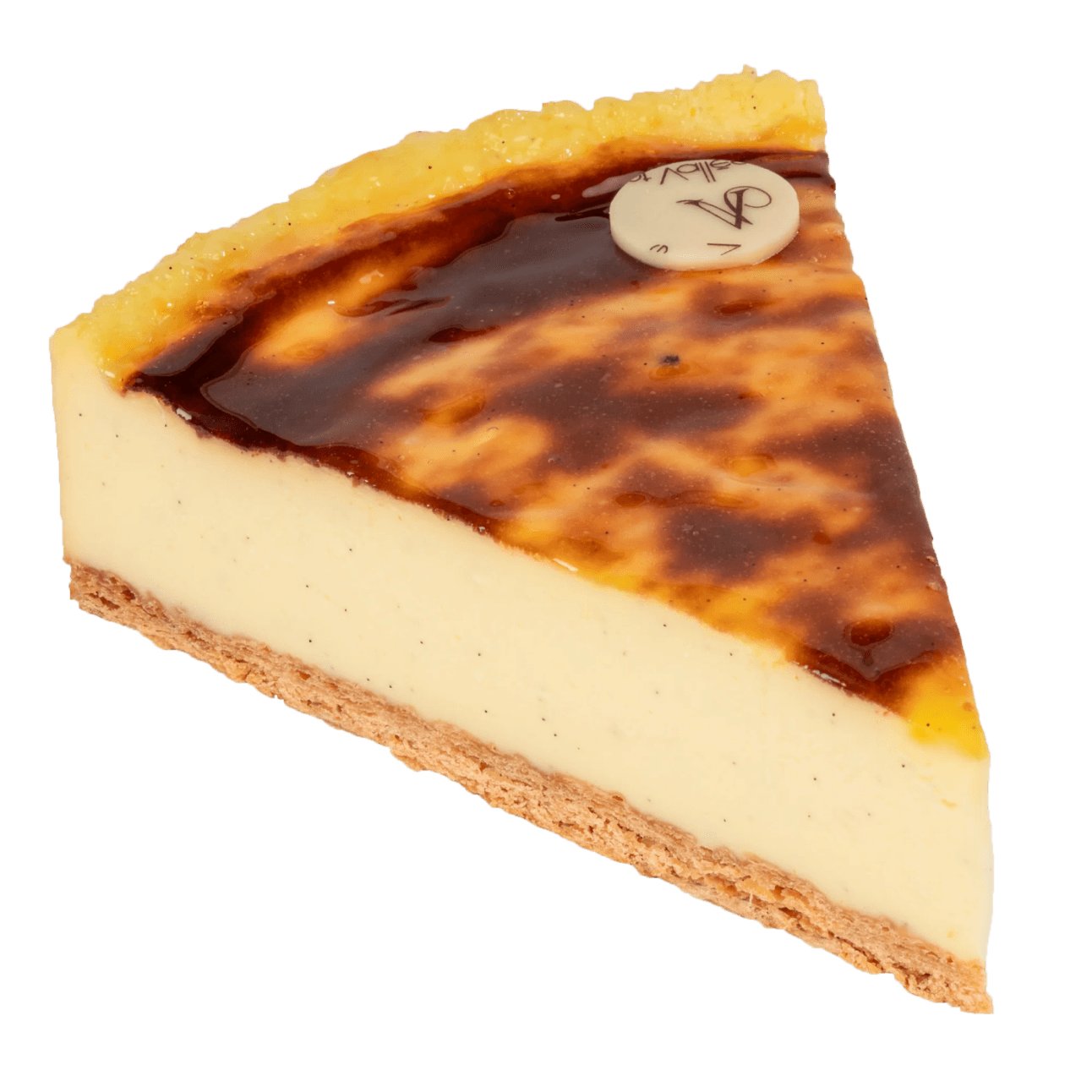 Flan Vanille Madagascar
Available in individuel(le), 6/8 parts.
From
4,50 € individuel(le)
Discover our delicious Flan, ranked among the 15 best in France designed in our Workshop in Les Sables d'Olonne.
With a composition that reveals authentic artisanal know-how, each bite is an ode to gluttony.
Buy and collect in store
Flan Vanille Madagascar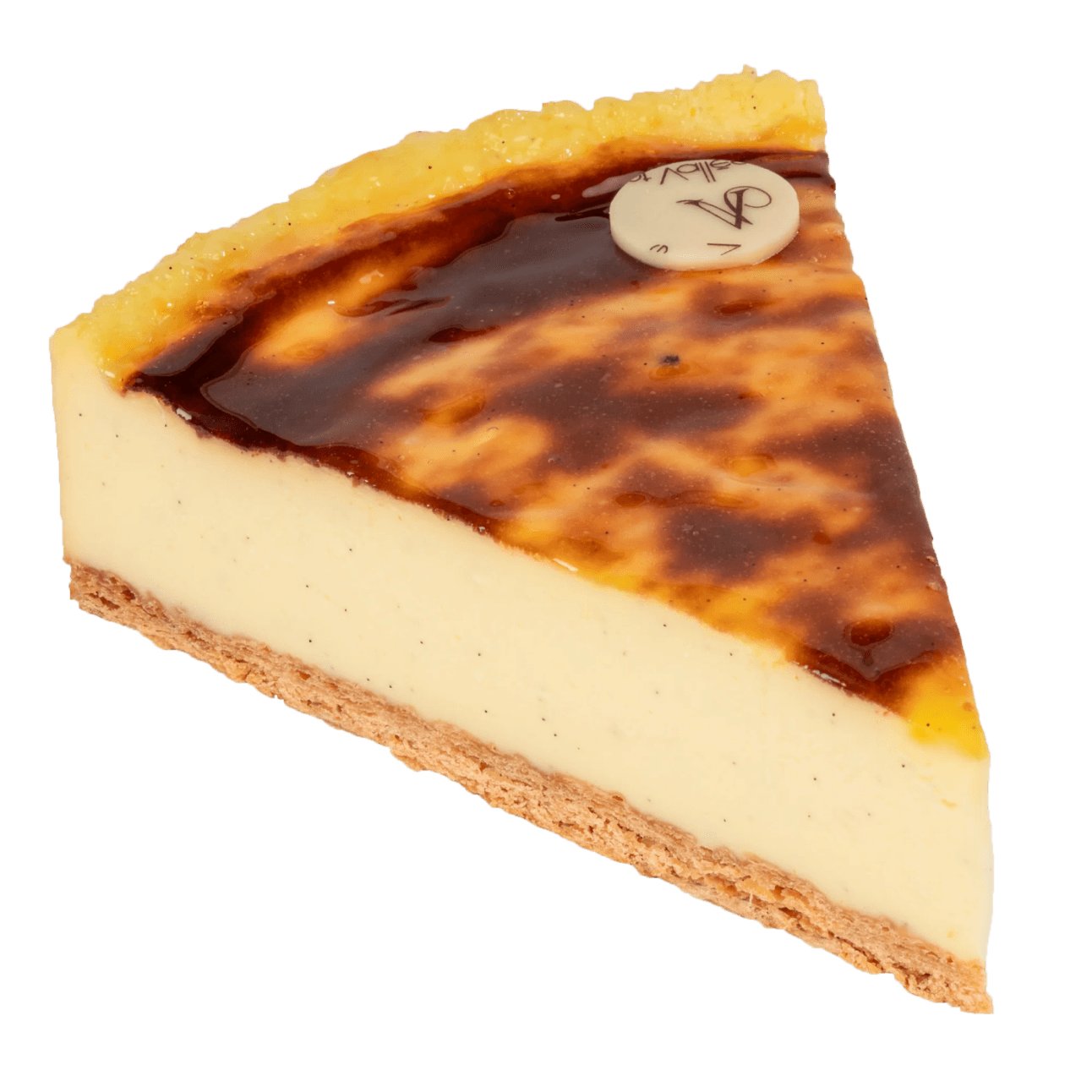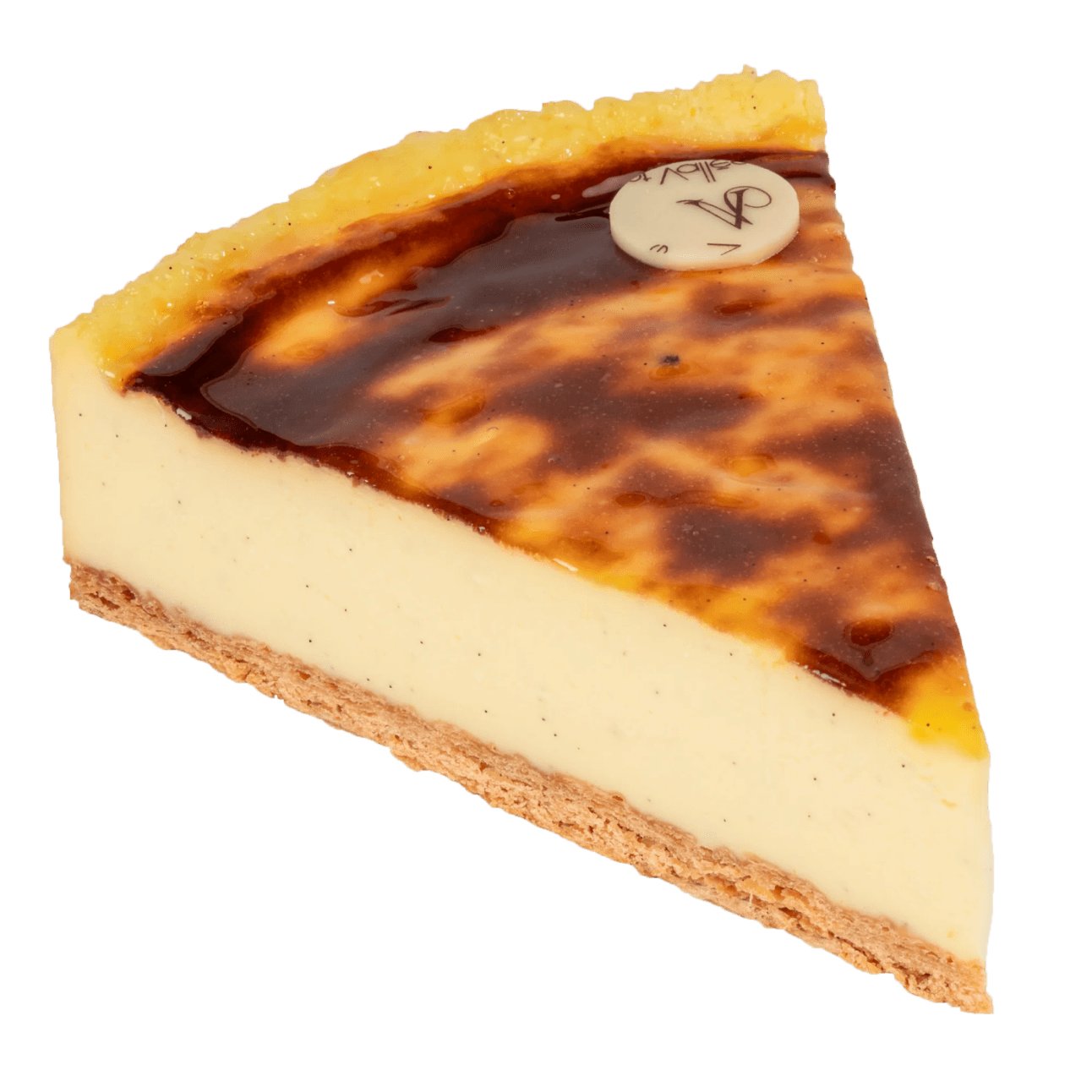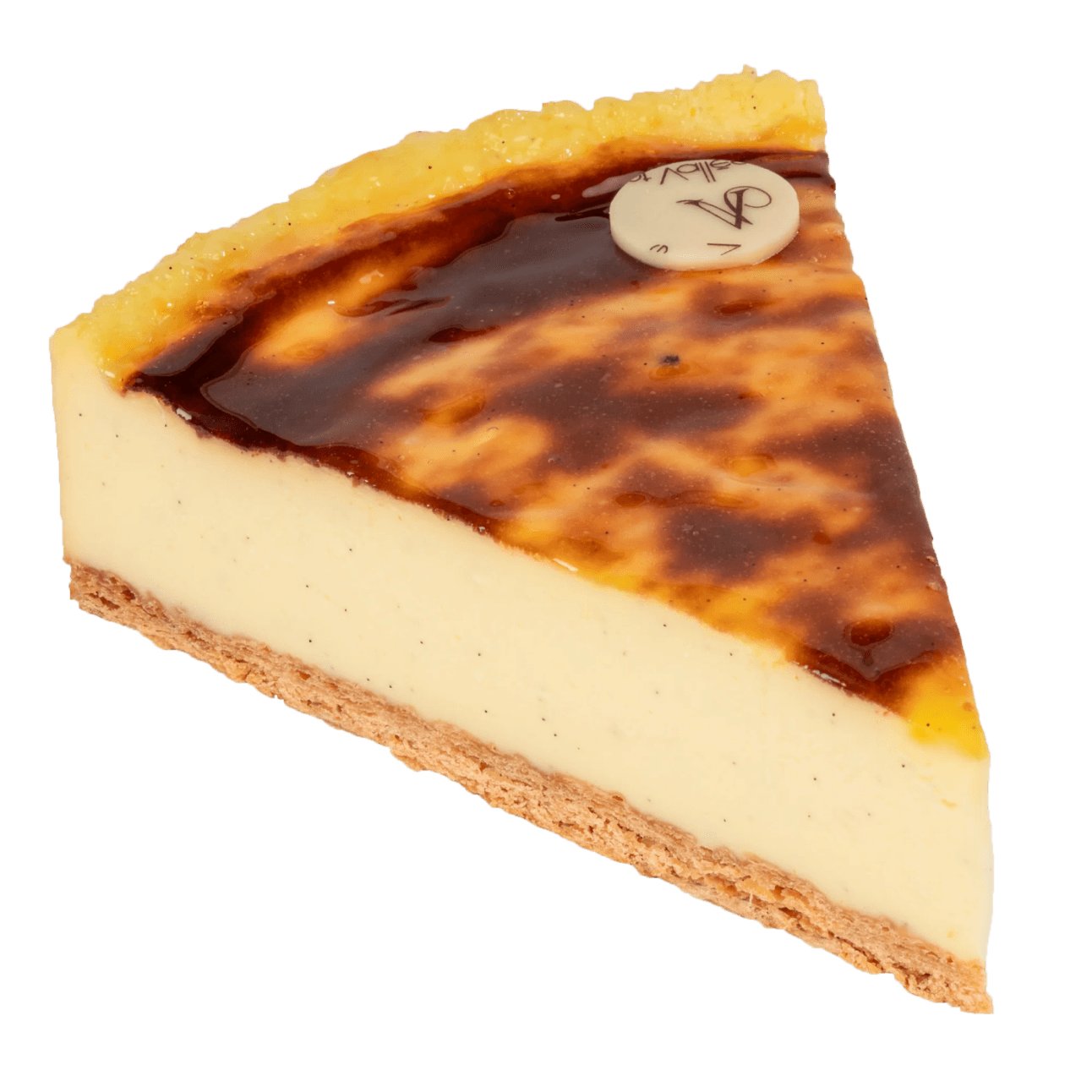 Flan dough
The perfect base, crispy on the outside and tender on the inside, which envelops this sweet wonder.
Madagascar Vanilla Cream
Prepared without eggs for a texture of unparalleled smoothness, this cream is a real caress for the palate. The rich, subtle flavor of Madagascar vanilla infuses each serving, leaving an indelible taste imprint.
Preparation
Keep this treasure in the refrigerator until ready to enjoy. To fully appreciate its freshness and creaminess, we recommend enjoying it the same day. With each bite, you will discover the artisanal perfection of our flan, crafted with care and passion.
The secret of cutting
For an optimal experience, cut the pieces of this flan using a knife previously dipped in boiling water. The blade will slide smoothly through the cream, revealing the magic of vanilla and the delicacy of the flan dough.
Allergens to note
This gourmet treasure contains gluten (wheat), eggs, soy, milk, and nuts (almonds). We want everyone to be able to enjoy our pastries, however, please note that these allergens are present.
For future mothers
All our pastries are safe for pregnant women. We use pasteurized raw materials, including milk, eggs, cream, butter and yogurt, to ensure the safety and delicacy of each creation.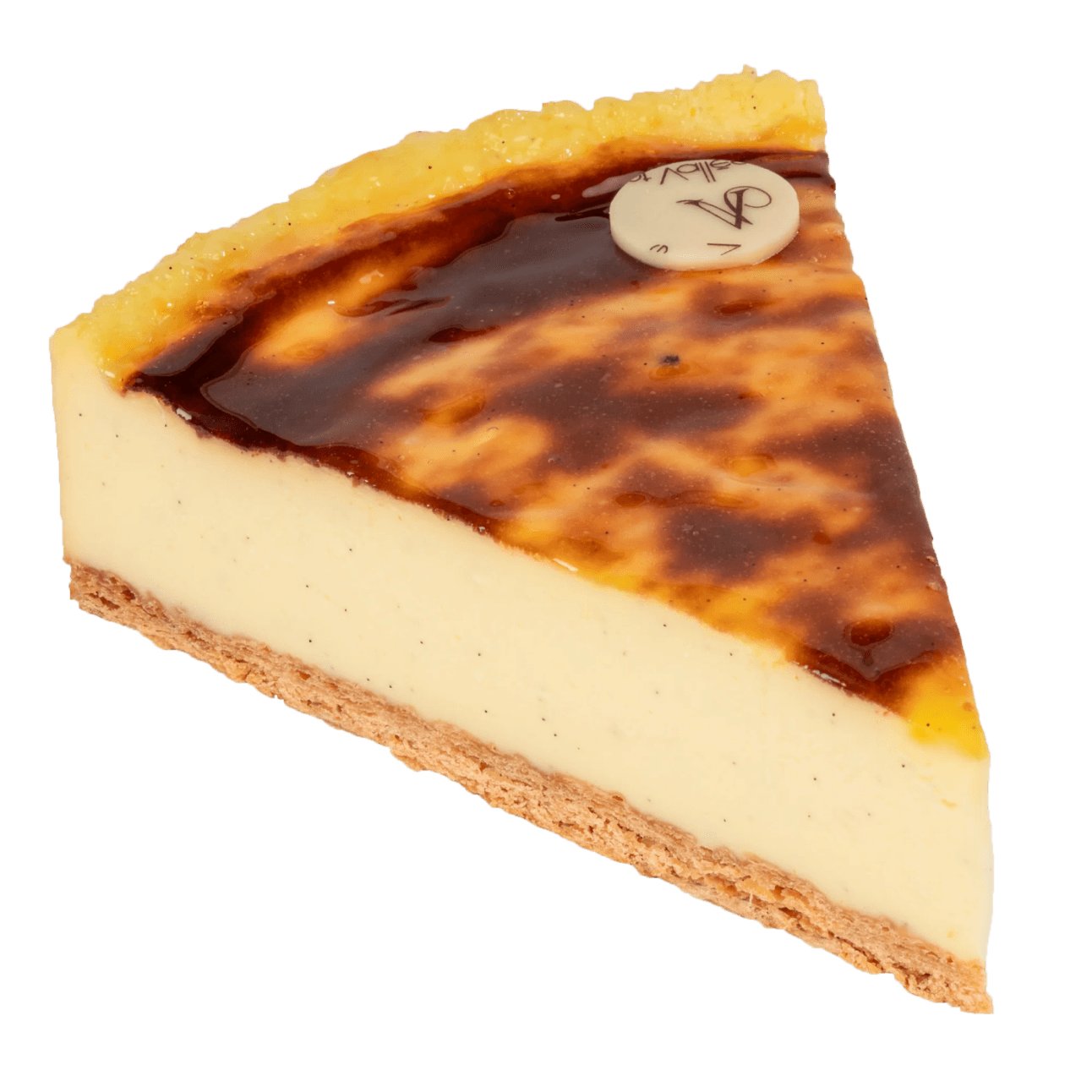 Where to buy this Flan made by Vincent Vallée?
Available only in store and Click'n Collect: Please note that our Flan is not available for delivery. You can taste it by visiting our stores in Olonne sur Mer and Les Sables d'Olonne. It is in these places that you can taste this unique creation and savor the excellence of French pastry.
Let yourself be carried away by the magic of our Flan, a gourmet experience that skillfully combines tradition and excellence. Join us on this culinary adventure, where every bite is a celebration of French taste and pastry.
Subscribe to our newsletter
Receive a gourmet email with new products or important announcements