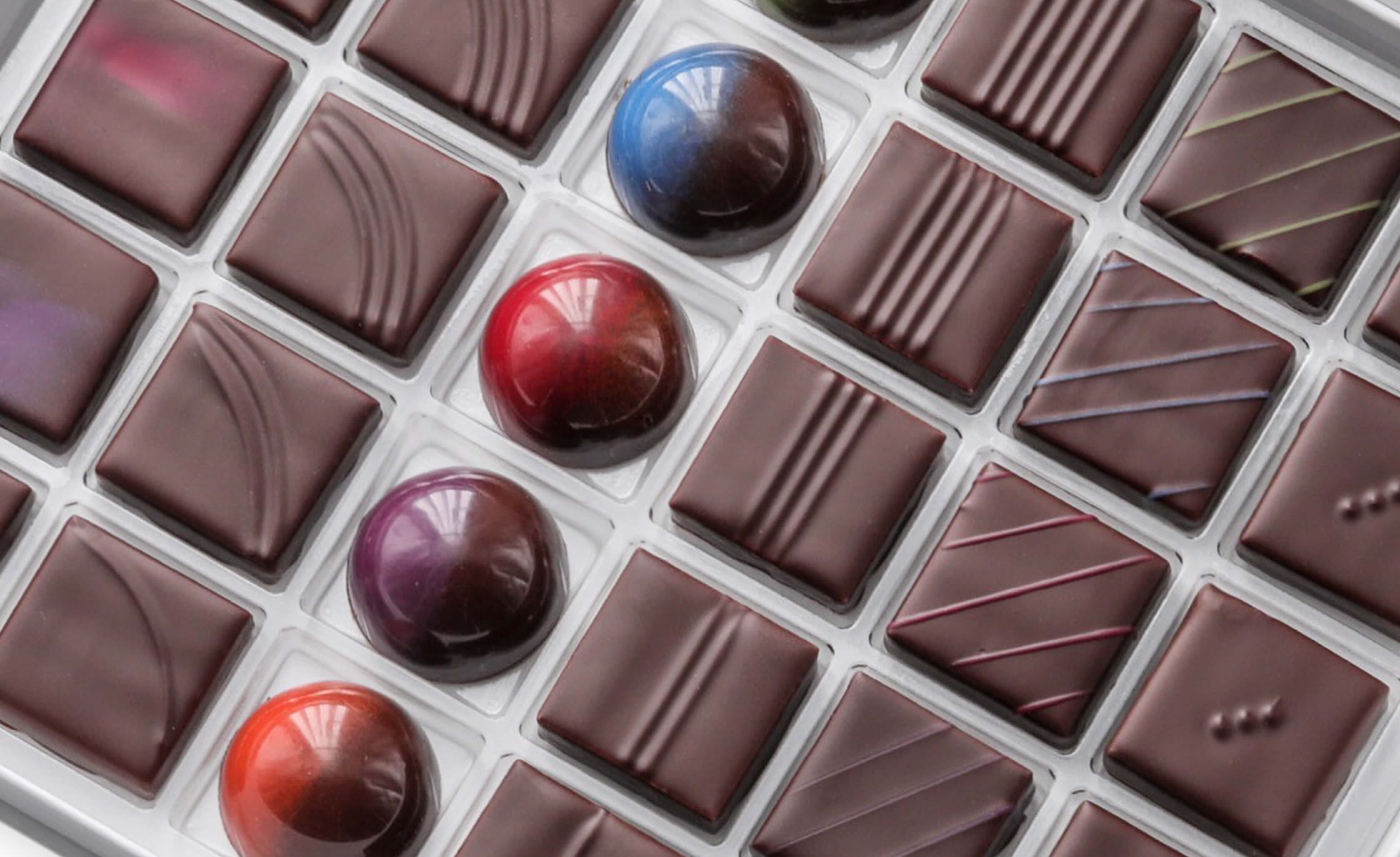 Explorez Nos Réalisations
Explore our exquisite selection of artisanal products at Vincent Vallée Chocolaterie, crafted in our Workshop in Olonne Sur Mer, next to Les Sables d'Olonne. Our commitment to superior quality and exquisite taste is reflected in every item we offer.
Discover a diverse range of chocolates, from smooth pralines to creamy ganaches, as well as chocolate strips and tablets. Our specialties for Easter, Mother's Day, Valentine's Day, Christmas, year-end celebrations, and Father's Day are designed to add a sweet touch to your special moments. But our true treasure lies in our macarons, small sweet delights that invite you to a gourmet break.
Each of our products is the result of meticulous craftsmanship and the highest quality raw materials. Our collection of pastries offers decadent cakes, cookies, and snacks that will delight your senses. Order online with ease. Browse our range of products, add your favorites to your cart, and we'll take care of the rest. We deliver your delights directly to your door so you can enjoy our artisanal creations without leaving the comfort of your home.
At Vincent Vallée Chocolaterie, we are proud to share our passion for chocolate and pastry with you. Every product we create is an invitation to an exceptional tasting experience. Join us in this culinary adventure and explore our collection of products today.
Tous nos produits
Subscribe to our newsletter
Receive a gourmet email with new products or important announcements